---
How to fix Flaking Toner or Toner that does not adhere to paper when printing labels.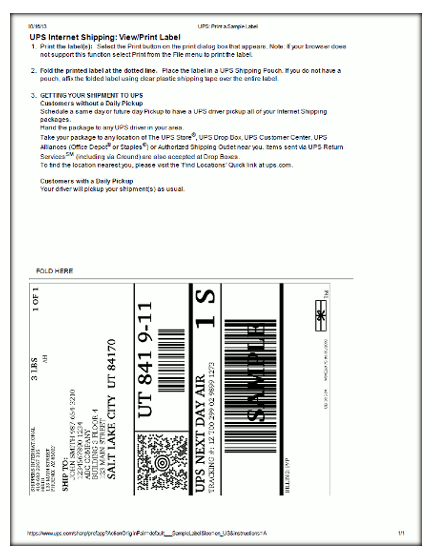 ---
Our half sheet shipping label is perfect for printing the UPS shipping label. Our half sheet label is the ML-0200 When printing out your labels, you might want to also print out some information that is printed out by default when printed out in the major Web Browsers like Google Chrome, Mozilla Firefox, and Microsoft Internet Explorer(IE). One thing I always like to stick on the footer is URL, which usually contains the tracking number. Another is the date which it was printed, and you also might want a time stamp. Unfortunately in Chrome, you can only toggle off or on the default headers. FireFox gives you a dialog box to put in what you want, nice. IE also gives you a print setup dialog box to edit what is in the footers. I still prefer Chrome over the others. It's fast. >:)
---
Our Half Sheet Label is a great product. There are so many uses for it. You can use it to print a UPS Shipping Label, a USPS Shipping Label, and a Fedex Shipping Label. In a pinch, if you have spare stock, but are short on address labels, you can also use it as an address label, by manually cutting the sheet to size. It's a quality label that's versatile.